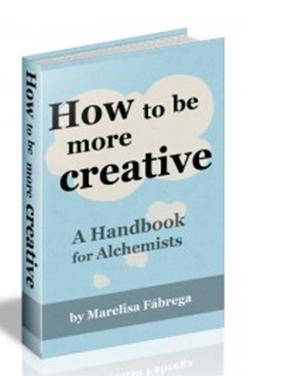 Are you ready to reclaim your creativity? Being more creative refers to every single aspect of your life, not only what you do, but how you do it, and how you think about the world. Whatever you do, creativity helps you do it better.
Some people believe creativity to be the result of an abnormal chromosome that causes a muse-like effect, or of a neurological quirk. Others associate it with psychosis, temporal lobe seizures, or childhood trauma. And then there are those who believe it's about winning the genetic lottery: you're either born creative or you're not.
However, as most creativity experts hold -- including Jack Foster, Roger von Oech, Edward de Bono, and many others -- creativity is a process that can be learned, practiced, and perfected.
"How to Be More Creative - A Handbook for Alchemists" is your guide to leading a richer and more creative life.
Having the ability to come up with creative ideas can help you each and every day with all of the following:
Solve everyday problems more efficiently and effectively.
Turn problems into opportunities.
Find new ways of doing things.
Find creative ways to generate more income.
Create new products, processes, and services.
Become indispensable to your organization.
Develop the ability to make do with whatever is at hand to reach your goals.
Generate ideas for artistic pursuits such as writing, drawing, composing, photography, and so on.
Find unexpected ways to resolve conflicts.
Lead a more fulfilling life by being "a creator".

"If you want to be more creative but are bewildered by the range of weird and wonderful approaches to creativity, Marelisa is the perfect guide. She'll lead you through the forest and help you distinguish the wood from the trees. On the way, she'll explain the main frameworks of creative thinking and doing, offer her own tips and insights, and - most importantly - show you how to apply the ideas in your own life and work. Starting today. For anyone who wants more creativity in their life, this is the book for you!" - Mark McGuinness, Creative Business Coach Lateral Action.com
Here Are Some of the Methods, Tips and Resources You'll Find Inside
Three proven frameworks recommended by top creativity experts that will help you to generate ideas and find solutions to problems.
Learn how to move sideways to solve problems by taking different perspectives, questioning your assumptions, and trying different points of entry. Stop trying to solve problems by digging deeper in the same hole.
Create a "toolbox" of creativity techniques you can use to solve just about any problem.
Discover the secret formula behind the amazing creativity of the world's most famous product design firm.
Get lots of ideas on how to break out of your routine to look at problems and challenges with fresh eyes.
Find out how to play your way to new ideas and laugh your way to solving problems.
Learn how to approach almost anything creatively and how to see life as a series of opportunities for everyday creative acts: whether you're deciding what to wear, fixing dinner, or entertaining your child. The world-renowned psychologist Abraham H. Maslow called this kind of creativity "self-actualizing creativity".
This ebook will teach you the secrets to get your ideas to reproduce like rabbits.
Discover how to use visual thinking to get unexpected results (it's how Einstein developed the theory of relativity).
Learn the traits that highly creative people share (it doesn't matter if you don't have these characteristics now, just fake it 'till you make it).
Join the debate: is creativity work or inspiration? Learn how to skyrocket your creativity by answering that it's both.
Learn tips on how to turn your ideas into reality.
Get step-by-step instructions on how to enter the most effective creative state there is: the flow state.
Discover even more ways to get your creative synapses firing.

"'How to Be More Creative - A Handbook for Alchemists' is an adventure through creativity. With this vital resource, you'll never again find yourself staring at a blank page or scratching your head in search of new ideas. It's packed with tips from the experts, plus links and recommendations that range from articles and videos to exciting toys and games that promote creative thinking. Smart and fun! My creativity increased dramatically while reading it, so if you're an artist, writer, dancer, musician, or innovator, then get yourself a copy immediately."- Melissa Donovan from "Writing Forward", Cal., USA
Look Inside
Would you like to take a look inside? Here's a .PDF file that contains the ebook's table of contents and the introduction: "Table of Contents and Introduction".
Bonuses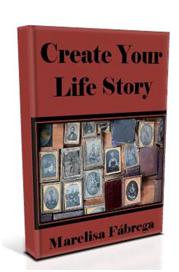 When you purchase "How to Be More Creative - A Handbook for Alchemists", you'll also be receiving my ebook, "Create Your Life Story", as a bonus. This 160-Page ebook normally sells for $5.50.
Preserve your memories in order to create a keepsake, or legacy, for your family's future generations. A common way to get started with this task is to gather a list of memory prompts to help you remember people, events, and emotions from your past. In this ebook you'll find 444 memory prompts, covering several life areas, to help you get started recording your memories.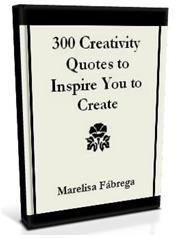 With your purchase you'll also be receiving my ebook, "300 Creativity Quotes to Inspire You to Create", as a bonus. This ebook normally sells for $3.50.
Author Jill Badonsky once said the following: "You connect with quotes because they stir the soul, and soul-stirring is paramount to healthy creative change. ...Quotes are soul medicine." Use the quotes in this ebook to stir your soul; then dip your pen or paintbrush in your soul and start creating.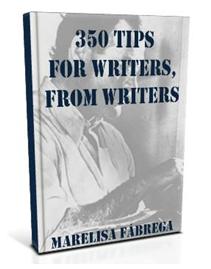 As a third bonus, you'll be receiving my ebook, "350 Tips For Writers, From Writers". This 87-Page ebook normally sells for $5.50.
Just how do you go about facing an empty page, coaxing your ideas into the world of form, and steering the end result toward shore? You can start by studying the tips and advice for writers, from writers presented in this ebook.
My 'No-Questions, No-Hassles'
30 Day Money Back Guarantee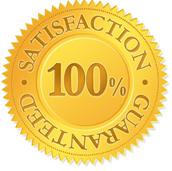 Even though "How to Be More Creative" doesn't cost very much at all, I want you to be doubly confident in your purchase. That's why I offer a full, no-questions-asked money back guarantee. You can try it out for 30 days, and if you're not fully convinced it's worth every cent you paid after that time, simply email me for a full refund: marelisafabrega@gmail.com.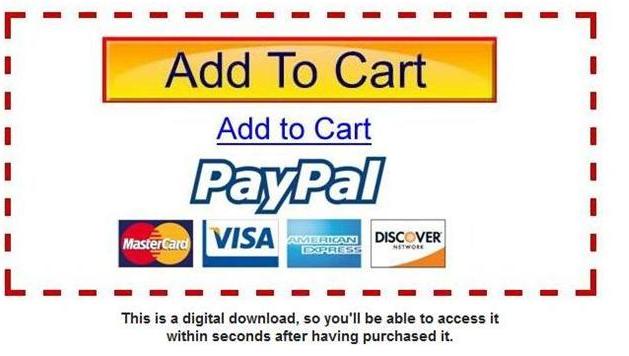 P.S. Get your very own copy of the ebook "How to Be More Creative - A Handbook for Alchemists" and start living a more creative and satisfying life, now.
P.S.S. If you have any questions about "How to Be More Creative", just ask and I'll be happy to answer them for you. Send me an email.