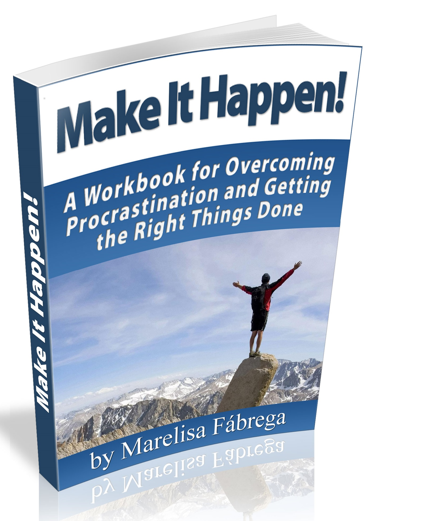 Procrastination has been called the thief of time, opportunity's assassin, and the grave in which dreams are buried.
Retake control of your life by overcoming procrastination. Here's how . . .
Imagine finishing your novel, getting back to your fighting weight, getting your product out there and creating a passive source of income, and taking back control of your life!

I'm Marelisa Fabrega, author of "Make It Happen!" and owner of the popular blog, Daring to Live Fully. I used to be a procrastinator. I'd leave everything to the last minute, I was constantly late, and I always had an excuse for not getting started on my goals. When I realized the harm that procrastinating was doing to my life, I decided to find a way to overcome procrastination once and for all.
I started reading everything I could about procrastination, experimenting with what I read, and making adjustments, until I discovered a process for beating procrastination. Now, every time that there's a new goal that I want to pursue, I simply apply the process and get to work on my goal. That's how I came to write "Make It Happen!"
Since overcoming procrastination, here are some of the things that I've done:
Create several eBooks which are great sources of passive income.

I'm a runner and regularly participate in 10Ks.

I'm a weight lifter

I taught myself to draw.

I meditate daily, as well as practice Qigong and Tai chi.

I'm an avid reader -- right now I'm tackling Shakespeare.

I'm constantly upgrading my skills so I can become a better blogger, reach a wider audience, and increase my blogging income.

I've taken up French (my fourth language).

I constantly give myself challenges, such as a challenge to raise my IQ, trying something new every day for 30 days, a 30-day declutter challenge, and a flat-abs in 30 days challenge.

I volunteer at a center that helps victims of domestic violence, offering legal and business advice.
As you can see, overcoming procrastination has allowed me to flourish, and it can do so for you, as well. What important task or project have you been procrastinating on? Whether it's starting a blog, going back to school, applying for a grant, decluttering your home, or training for a marathon, "Make It Happen!", will help you get started and see the task or project through to completion.
Rest assured, there's no such thing as a procrastination gene. Procrastinating is a learned behavior and, just as you learned it, you can unlearn it. Whoever you are, or whatever your life situation is at the moment, this workbook is going to help you drop the procrastination habit, and replace it with the habit of taking action.
When you stop procrastinating you'll be gaining back hours of lost time and putting them to good use.
If you're like most people, you've probably asked yourself the following: "How can I find more time?" The answer, of course, is that there are 168 hours in a week, and there's absolutely nothing that you can do to increase that amount of time. What you can do is make better use of the time that you have, and "Make It Happen!" will show you how.
"We all sorely complain of the shortness of time, and yet have much more than we know what to do with. Our lives are either spent in doing nothing at all, or in doing nothing to the purpose, or in doing nothing that we ought to do. We are always complaining that our days are few, and acting as though there would be no end of them." Lucius Annaeus Seneca
Here's some of what you'll findinside "Make It Happen!" . . .
How to turn weak intentions--also known as "anemic intentions"--into robust resolutions, with really sharp teeth, that you'll act on.

Do you have a long to-do list and you're not sure which task to get started with? Use the matrix created by the United States military to identify the most efficient target for an attack to decide which project you should work on first.

Eight guidelines that will allow you to design your "Ideal Week", and create a schedule that you'll stick to.

Why scheduling "play" into your week is vital for your productivity.

The Sydney Opera House was initially slated to be completed in 1963 for $7 million, but it was completed in 1973 for $102 million. We're all guilty of doing something similar, albeit at a much smaller scale . . . things always seem to take longer than we thought they would. Here's how to get your "inner contractor" to finish projects on time, and within budget.

A technique which involves your kitchen timer which is a life-saver when it comes to procrastination (the simplest things are always the most effective).

As Denis Whitley once said, success is heavy and carries responsibility with it. Discover how fear of success may be the culprit behind your procrastination problem (and what to do about it).

How to apply risk-management strategies in order to get over your fear of failing

Three strategies for overcoming fear of imperfection (one of them is a favorite of world-renown writers, including Ernest Hemingway).
"A year from now you may wish you had started today." ~ Karen Lamb
Here's More of What You'll Find Inside . . .
How to create a "cone of silence" which will allow you to do your best work (it's how software engineers at one company cut the time from idea to shipping by a dramatic amount).

What a traffic light can teach you about dealing with interruptions.

Eight strategies for developing laser-like focus, including "The Five-More" technique and a method used by Einstein.

How to use action oriented self-talk to strengthen your willpower.

How thinking of your future-self will give you the self-control that you need to delay gratification in the present so that you can get an even greater reward in the future.

Two ways to rely on your environment in order to extend your willpower, just like a scaffold holds up a building while it's being constructed.

Fourteen strategies for boosting your motivation, so that you're raring to get started on those tasks you've been procrastinating on.

.Discover the link between having fun and getting things done.

How to use the concepts of Kaizen--a Japanese technique for making small, continuous improvements--and Micromovements--a technique that's similar to stringing beads--to overcome procrastination.

What to do when "too much information" is keeping you stuck, so that you can get yourself out of procrastination-purgatory.

What a surfer can teach you about getting the right things done (you'll be riding the waves of your emotions so that you can get to work on what needs to be done, even if you're not "in the mood").
"Make It Happen! A Workbook for Overcoming Procrastination and Getting the Right Things Done"!" is a 143-Page PDF.
Testimonials
Marelisa, I just want to thank you tons for your tips, advice and great posts. My life has really changed after starting putting to practice some good discipline. Got your "Make It Happen!" workbook and it's been soooooo helpful, my life is definitely much more in order compared to last year, and after reading one of your posts where you talk about gratitude I decided one of my most important resolutions for this year would be to be thankful, so here I am, today you are the one I want to thank because I can feel 100 percent more productive, my list is still long but I am achieving every single goal and best of all, I am truly enjoying it!! Thank you so much. - Nancy Hasna
I am a full-time author, writing nonfiction books for Storey Publishing and BowTie Press as well as articles for small-scale farming magazines. My first magazine articles were published in 1969. At first I enjoyed my work but over the years I became a horrible procrastinator, putting things off for far too long and then fussing and worrying as deadlines approached, often to the point of making myself sick. Naturally, when I discovered Marelisa's blog and "Make it Happen!", I knew I had to have her book. I love Marelisa's easy writing style, her eye-opening exercises, and the way she presents so many valuable approaches to problems, in my case the Pomodoro Technique for procrastination, which has totally revolutionized my workdays. Now I'm getting things done on time, without hassle, and truly enjoying writing for the first time in years. Oh happy day! If you put things off, believe me, you need this book. There is nothing else like it on the market. Marelisa will put you back on track-guaranteed!. Sue Weaver
Make It Happen definitely made me examine where I was slacking and embrace my un-comfort zones. Marelisa's color-coded method of handling interruptions leaves little room for excuses and allows for increased productivity. I had to come to terms with the fact that I had a fear of success and often sabotaged my dreams because of this paralyzing fear of the unknown. I felt like Marelisa was by my side, coaching me through these changes with understanding and breathable steps. In this fast-paced social web of a world, where we're easily distracted and tempted to spread ourselves thin, Make It Happen enables us to enjoy the slow life AND achieve our goals. Anandi Premlall

How many times has your week just flown by, leaving you with a long list of still undone tasks? How often do you say to yourself, "I just don't know where the time goes!" or "This time will be different!"? Most of us suffer from procrastination at times and feel like we're getting nowhere. Well, help is now on the way! In "Make It Happen! A Workbook for Overcoming Procrastination and Getting the Right Things Done" you will find explanations of the various reasons you haven't succeeded in the past and learn how to overcome the obstacles--both internal and external--that prevent you from reaching your goals. As you acquire the tools to gain control of your schedule, you'll have greater success accomplishing all you set out to do. If you've been thinking about getting this workbook and haven't yet, do so now! Let this be the last thing you procrastinate about as you finally start making the most of your time and move towards greater productivity! Chela Haron

If you're sick and tired of procrastinating and not getting anything done, Marelisa's guide is exactly what you need to change your life. Not only does Marelisa go into great details about procrastination and the workings behind it, she also takes you by the hand with many exercises and tasks that are designed to help you create a unique plan of action to overcome your procrastination. The presentation is professional and the language is kept simple so you don't have to strain your eyes or mind reading the guide. You can't go wrong with this guide, and I'm pretty certain it will help you to understand and overcome your procrastination once and for all. Dirk de Bruin
Get "Make It Happen!" for just $19.85, and start getting the right things done, today.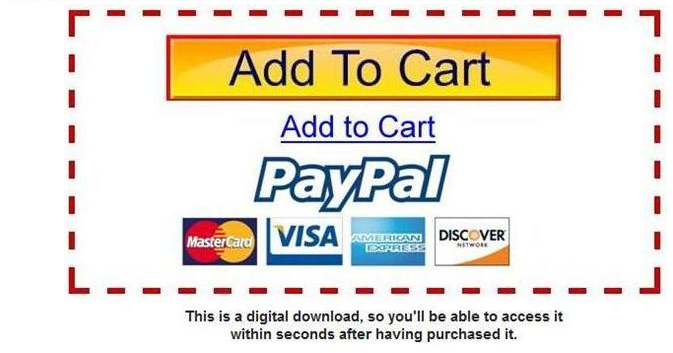 My 'No-Questions, No-Hassles'30 Day Money Back Guarantee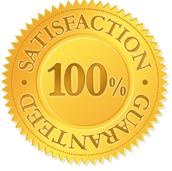 Even though "Make It Happen!" doesn't cost very much at all, I want you to be doubly confident in your purchase. That's why I offer a full, no-questions-asked money back guarantee. You can try out this ebook for a whole month, and if you're not fully convinced it's worth every cent you paid after that time, simply email me for a full refund: marelisafabrega@gmail.com.
P.S. Don't procrastinate on getting "Make It Happen!" and starting your journey toward overcoming procrastination. Do it now!
P.S.S. If you have any questions about "Make It Happen! A Workbook for Overcoming Procrastination and Getting the Right Things Done", just ask and I'll be happy to answer them for you. Send me an email.